Whether at home or at work, a door entry system can help secure your premises and provide safety for your family and staff.
For residences, door entry systems are excellent precautionary measures that enable you to deal with unannounced visitors or strangers from a safe distance.
For commercial premises, whether integrated with Access Control systems or as stand alone units, you can ensure that entry to your work environment is restricted, therefore reducing theft, vandalism and violence against staff.
We have a range of systems to suit all applications, from single station audio and video units to the latest in multi-station digital systems, from houses to apartment blocks, from small offices to commercial buildings.
For sites where cabling is prohibitive due to distance or cost, GSM call stations can be installed that contact apartments directly via their landline or mobile phone. With the advent of IP, we can fit hybrid systems that also connect to your router, so that when someone pushes the call-station button you can answer the call via an app on your smartphone. So whether you are stuck in the bath, having a coffee in Starbucks or sightseeing on holiday you need not miss a visitor.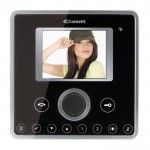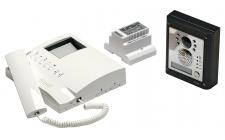 For a free no obligation quotation, or if you just would like to discuss your security requirements, please call us on 020 8731 5900 or complete the Enquiry Form.