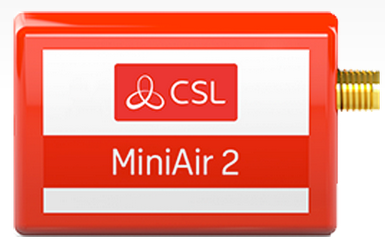 The MiniAir 2 is a single-path GPRS signalling device that communicates between an intruder alarm system and an Alarm Receiving Centre. It is similar to a regular "Digital Communicator" but instead of using your PSTN analogue landline to transmit, the MiniAir 2 uses the GPRS network.
**This device has been specifically designed to retrofit to an existing intruder alarm system that was signalling using a regular "digital communicator" on a standard analogue PSTN line.**
The key points are:
Uses the cellular GPRS network so does not need a conventional telephone line
Eliminates all call charges: no costs for signalling the Alarm Receiving Centre
Unaffected by Next Generation Networks – no costly "runaway" signals
Perfect for sites that have changed provider and disconnected their alarm socket
Uses Dualcom's WorldSIM for network resilience – locks onto the strongest network
Small footprint – fits inside your existing control panel
Analogue telephone networks are gradually being upgraded from copper to fibre by BT, with a UK wide completion date set for the end of 2025. Legacy alarm digital communicators are not compatible with NGN's as they use different technologies and therfore when your exchange is upgraded your intruder or fire alarm system will no longer be able to communicate. The cost effective MiniAir 2 enables us to provide you with a signalling solution without needing to upgrade your intruder alarm control equipment.
CSL, the company behind the MiniAir 2, is the leading alarm signalling provider in the UK. Each unit comes with a patented roaming WorldSIM that will lock on to the strongest network of any of the major airtime providers. This means that if one network goes down your alarm system should still be able to communicate. The MiniAir 2 also comes with a standby SIM as a backup to safeguard your system, if the active SIM fails. Both SIMs operate on independent networks from the other for total resilience.
The MiniAir 2 is a Grade 2 single-path GPRS signalling device. For higher risk premises, whether an insurance requirement or not, dual-path signalling systems are available which offer a much higher level of robustness and redundancy, using combinations of two GPRS SIMs or GPRS and IP. Please contact us if you feel your property now requires a higher level of protection.