At Security First (UK) we have significant experience designing and installing CCTV systems for a broad range of applications. All our systems are bespoke and we have never been tied to any single brand which has always enabled us to provide the best client-solution, as not every manufacturer has a solution for all scopes of requirements. We were however always on the look-out for a brand that could cater for a good 80% of day to day solutions. One day, whilst researching for a suitable IP based system for a large school campus, we came across HIKVISION via one of our trusted distributors.
Since that time we have gone on to install HIKVISION CCTV equipment in hundreds of sites throughout London and around the UK. As the world leader in manufacturing CCTV, the kit is professional, can meet all demands, and is reliable and practical to install as well as use by our clients. Due to the amount of HIKVISION CCTV we install we have been granted "Value Added Solution Partner" status which gives us access to higher level design and support should we ever require it.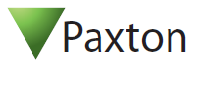 We have been installing access control for over twenty years and have used a variety of professional brands during that time, such as Kantech, TDSi, and Siemens. However, our "go-to" product has always been Paxton. This is for the simple reason that the equipment works, and works well; for the long term. Paxton provide extensive guarantees and their technical support is first rate. They also have a range that will cater for most applications. We see them as the iPhone of the access control industry…in as much as the product quality is good, seamless and reliable; not that they are expensive and want to take over the world!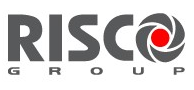 RISCO are a global leader in the development and manufacture of professional intruder alarm systems and related detection devices. In 2001 they purchased an established UK intruder alarm manufacturer which was our chosen brand of the time. They kept that brand but also introduced other "world panels" and devices that were in use in other countries. Since then RISCO were the first intruder alarm company to bring to market cloud based monitoring, video verification and remote control by app, all of which make security a little bit more exciting and practical and are a great hit with our customers. Security First (UK) is a RISCO Group Solution Provider.

We are SSAIB certificated for the installation and maintenance of Intruder Alarms, CCTV and Access Control systems. The SSAIB is the leading UKAS accredited certification body for organisations providing security systems and services, fire detection and alarm systems, telecare systems and services, manned security services and monitoring services. Only intruder alarm installation companies registered with a UKAS accredited inspectorate can provide systems benefitting from Police response. As an SSAIB registered company we install and maintain systems to the stringent British and European Standards pertaining to the electronic security industry, with annual inspections to ensure we meet all office based proceses and maintain high standards of installations.